New Creation Church
New Creation Church is a mega church in Singapore established in 1984. The congregation presently has an assemblage of more than 33,000. It holds administrations at The Star Performing Arts Center. It is a non-denominational church, and an individual from the National Council of Churches of Singapore. It is likewise not partnered to any congregation abroad. The top leader of the congregation is Joseph Prince.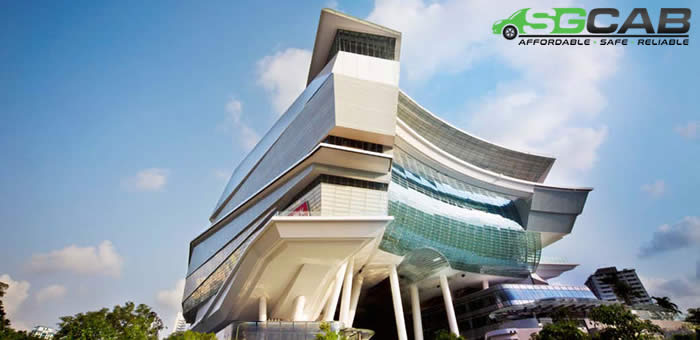 The congregation was established by a little gathering including Joseph Prince, Henry Yeo, David Yeow and Jack Ho in 1983. It was later authoritatively enlisted with the Registrar of Societies in October 1984. It started its Sunday benefit with a normal participation of 25 individuals. Step by step, it developed to around 150 individuals in 1990 when Prince was named as the top leader of the congregation.
Amid the period in the vicinity of 1984 and 1999, the congregation utilized diverse love settings, for example, a corridor inside the premises of the Young Women's Christian Association of Singapore and the dance halls in nearby lodgings to suit it's developing assemblage.
In 1999, the congregation moved to the Rock Auditorium in Suntec City Mall. On 23 December 2012, its administrations were moved to The Star PAC. The congregation developed from 150 individuals in 1990 to more than 10,000 individuals in 2004, later tripling that number to 30,000 as of April 2013.
The English administrations happen inhabit The Star Performing Arts Center from which video sustains are imparted to the different administration scenes in Singapore. The administrations with Pastor Joseph Prince are likewise recorded for communicated to the world on TV. Aside from Pastor Prince, alternate ministers and visitor speakers additionally lecture and priest at the English administrations.
Amphitheatre at Level 3, The Star Performing Arts Centre, 1 Vista Exchange Green, #04-01, Singapore 138617
Phone: +65 6338 4565
http://www.newcreation.org.sg
Sunday Service Schedule
1st service: 8.30am
2nd service: 11.30am
3rd service: 2.30pm
4th service: 5.30pm
How to Get There
Closest MRT: Buona Vista Station (CC22 / EW21) – SMRT
Bus Stops:
Buona Vista Stn – Stop ID 11361: 74 / 91 / 92 / 92M / 95 / 191 / 196 / 198 / 200
Opp Buona Vista Stn – Stop ID 11369: 74 / 91 / 92 / 92M / 95 / 191 / 196 / 198 / 200
Blk 15 – Stop ID 11199: 105 / 106 / 147 / 185
Buona Vista Stn – Stop ID 11191: 105 / 106 / 147 / 185 / NR5 / NR8
[put_wpgm id=3]