Maxi Cab Singapore | Private Hire MPV Singapore
Affordable, Safe, and Reliable Maxicabs Booking Services in Singapore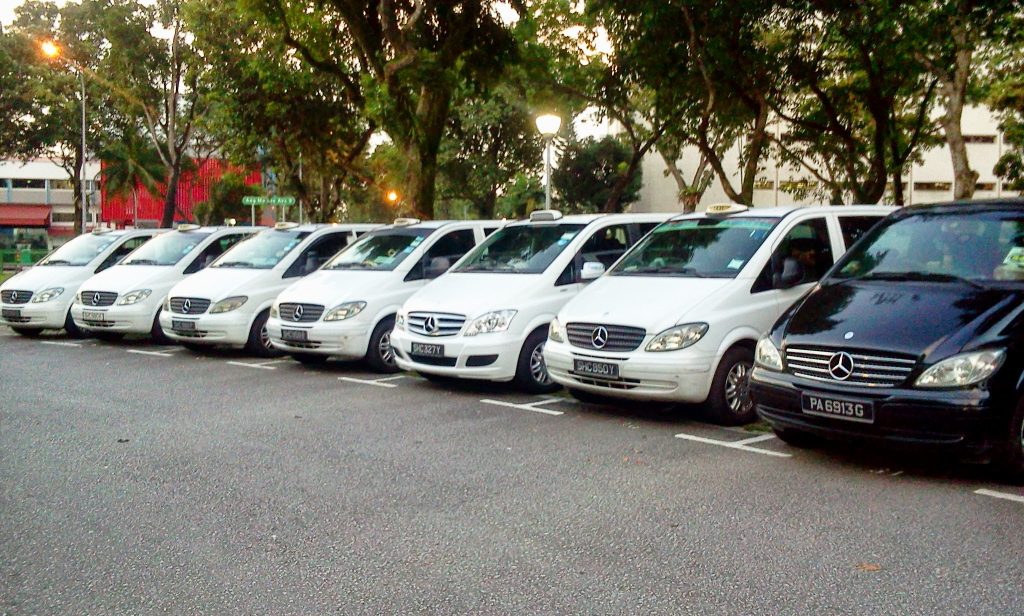 Maxi Cab Singapore services are high in demand, as they provide high-quality maxi cab services that can be used conveniently with 100% reliability guaranteed. You can choose to use Maxi taxis and private hire maxi cab MPV vans for wedding rides, client pickups, events, tours, and Singapore airport transfers or hire a chauffeured limousine and luxury rides for yourself or your clientele.
One of the main reasons why so many people prefer Maxi Cabs Singapore and mini bus charter is because they get to travel in style. Hiring a Maxi Cab means that you have a private limousine, which can be used for any event or function. SG Maxi Cab fleet offers you an impressive range of luxurious Toyota Vellfire or Mercedes Benz S-Class limousines, which can seat up to 7 fully grown adults.
"Redefining Traveling in Class and Style with Luxurious Private Limousines"
If you have clients to impress or want to travel in style with your loved one in Singapore, why not book a Maxi taxi?
What is a Maxi Cab?
This is custom heading element
Maxi Cabs are private limousine services, which have luxury vehicles such as the Toyota Hi Roof and Mercedes Vito. It is preferred by many people, since it has an impressive seating capacity, and guarantees a classy and luxurious ride every single time.
This is custom heading element
Compared to ordinary taxi services, Maxi Cabs remain unrivaled in its range of service offerings. One thing you should note is that Maxi Cabs cannot be flagged down like regular taxis. Reservations must be made for this premium mode of transportation.
Maxi taxis are also dependable and will arrive at the designated area on time, catering to your requests made during the booking. You can choose your preferred private limousine and specify the number of people who will be riding in the Maxi Cab. If you have international clients or guests that you are entertaining in Singapore, then booking a Maxi Cab from SG Cabs is the best
Advantages of Traveling with Maxi Cabs In Singapore
There are many advantages offered that you can benefit from when you choose to charter Maxi Cabs. Some of these are as follows:

More comfortable than taxis

Highly economical

More vehicle options

Convenience of private limousines

Maximum seating arrangement
When to Hire a Maxi Cab?
There are lots of different uses for Maxi Cabs in Singapore. Reservations are commonly made by corporations for airport transport, or when they are taking out a large group of delegates. It is not only convenient, but highly comfortable and more luxurious than traveling in a taxi.
Here are some uses of Maxi Cabs in Singapore:
Schedule Your Maxicab Booking with Singapore Cab Today!