School Bus Charter Service in Singapore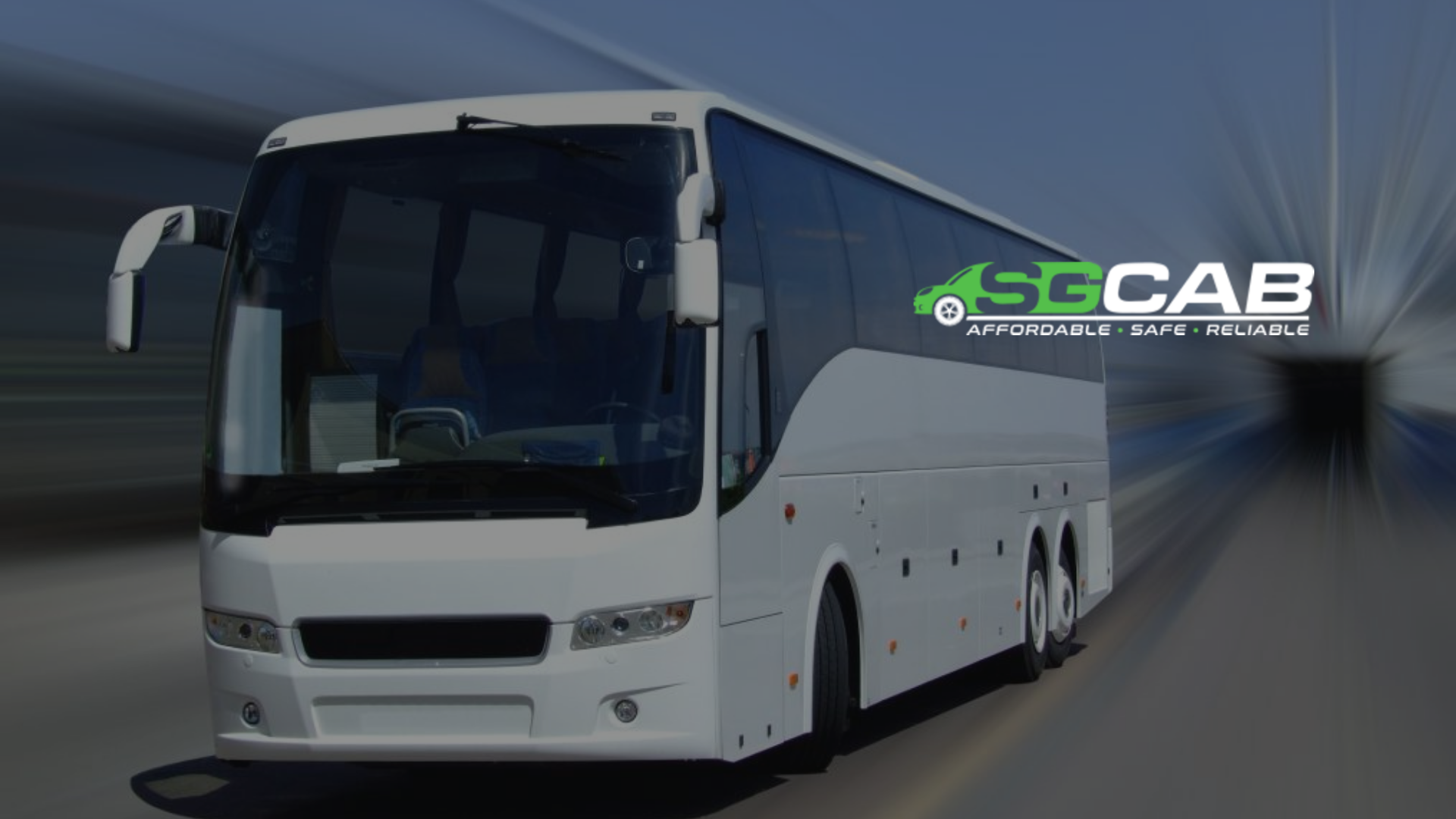 Are you planning an outing or a school trip? Journey planning and getting around Singapore with a large group of people can be a tough feat. From finding a private vehicle that can seat everyone comfortably to having sufficient space for carry-on luggage and leg space, all while guaranteeing a smooth ride, planning for efficient transportation is complicated. A leading transportation service provider in Singapore, SG Cab understands your struggles and has the solution that addresses your travel concerns!
From minibuses to coaches, you can charter our bus services for tourism, corporate sector, government agency, domestic use, and even bulky item deliveries in Singapore.
Private School Bus Service

in Singapore
Our highly trained team offers pick-up and drop-off services for school students in Singapore. When you hire our private buses, our experienced drivers will carefully plan travel routes that ensure all students get to and from the designated location quickly and safely. For more transport service options with SG Cab, discuss your queries with our team.
Your Trusted Private Transport Service Provider in Singapore
SG Maxi Cab Singapore is one of the leading private bus and maxi cab transport companies in Singapore. With years of expertise, our team is skilled in sending and fetching your staff, students, family, and friends from various housing estates or work locations. Be it a private bus charter, school bus charter, events, wedding, or corporate charter, we aim to serve all our clients and go beyond expectations. So beat the crowd and travel straight to your destination with comfort when you choose to travel around Singapore on our private buses.
Contact Us for Private Bus Charter Services in Singapore
SG Cab is your one-stop, affordable private transport service provider in Singapore. Be it for an event, corporate, or school transportation, we offer top-quality private bus hire services for the masses in Singapore. For more information on our fleet of vehicles or private bus services between locations, contact us at (65) 9822-4405 or fill in our online booking form and our staff will get back to you with the best travel solutions.