13 Seater Mini Bus Charter Singapore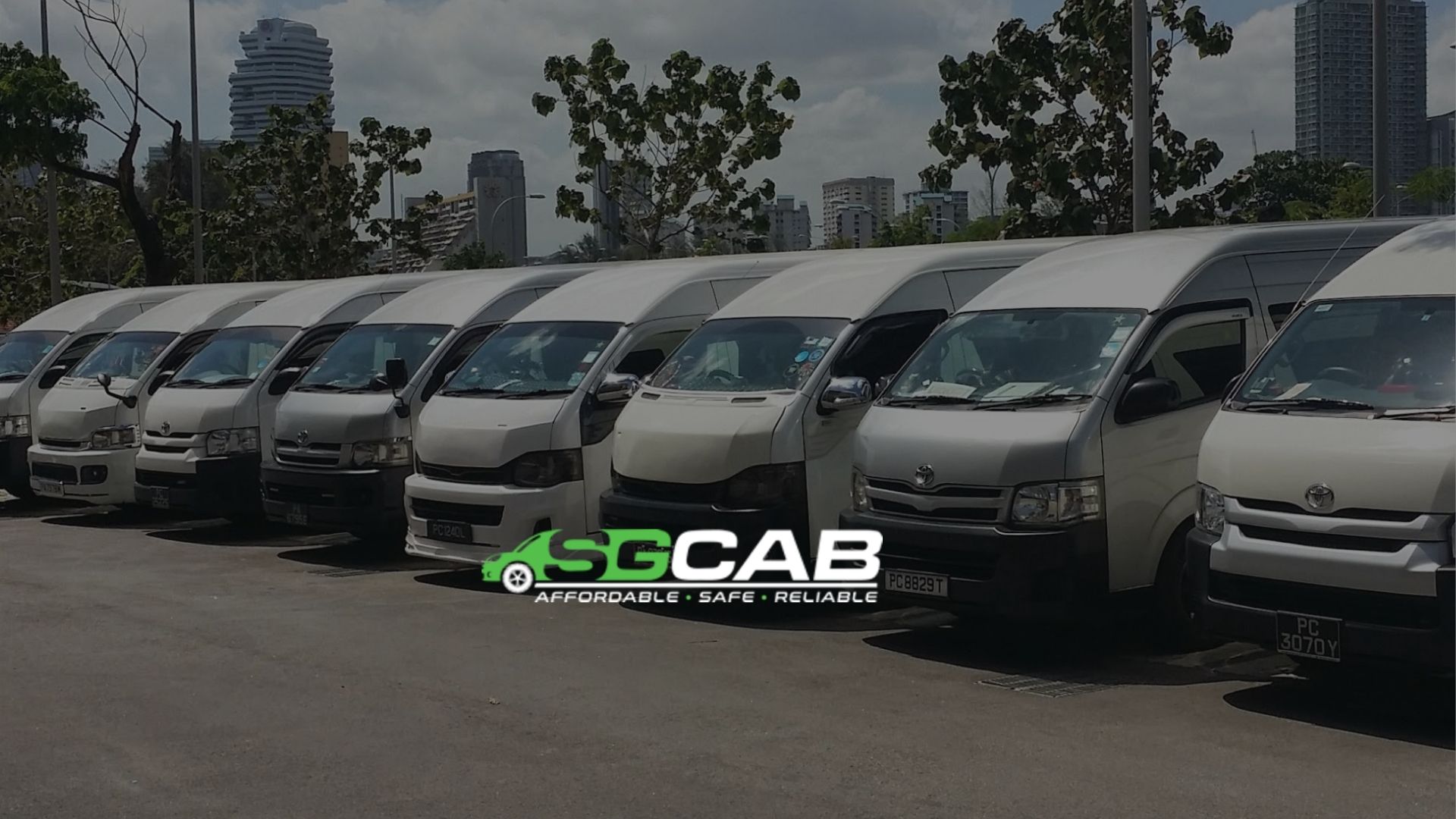 Traveling around Singapore in large groups can be a tricky feat – from ensuring that everyone is comfortable to being punctual. Taking these hassles into consideration, SG Cab, the leading land transportation service provider in Singapore, has come up with the most efficient travel solution. Our 13-seater minibus is the convenient choice for anyone looking to travel around Singapore in large groups. Our 13-seater minibus can be booked for travels all around in Singapore, and the best part is that you get to travel in luxury.
"Redefining the Art of Traveling in Large Groups with Our 13 Seater Minibus"
When you charter bus services in Singapore, such as our minibus rentals, SG Cab services will be available for transport to and from concerts, weddings, sporting events, buck/hen's nights, or even sightseeing around Singapore. We have made sure that the mini bus our clients choose to charter has the best fittings that allows for a classy and comfortable ride.
We have redefined the art of traveling in large groups by offering our luxurious fleet of mini buses for public booking. Our mini bus services available in Singapore not only takes out the hassle of traveling with a large entourage, but also ensures that they travel in luxury, without feeling worn out by the end of their journey.
Minibus Charter | Exceptional Services Guaranteed
SG Cab is highly regarded in the industry, especially with regards to our mini bus rentals, as we provide customers with exemplary services that are a class apart. We take matters into our own hands and ensure that our clients are 100% satisfied with our mini bus charter services. Beyond our unrivalled services, clients do not have to worry about costs, as we offer affordable rates for mini bus bookings, with no hidden charges.
When our customers choose to charter a minibus, we want our customers to feel pampered even when they are traveling in large groups. We have thus ensured that the interior in our 13-seater minibus is styled with luxurious leather seats and there is sufficient leg room space. When our minivan rentals are sought after in Singapore, we are invested in treating our clients to the best services we can possibly manage.
For clients looking for minibus rentals in Singapore, we advise advance bookings are made to ensure that we get all the necessary details to ensure that there are no mishaps or miscommunication with our mini bus rental services. There are no extra charges for making advance bookings, so why not give yourself peace of mind and charter premium mini buses in Singapore with SG Cab?
Why Hire Our Mini Bus Services in Singapore?
If you plan on traveling in large groups, then our 13-seater Mini Bus is the best choice for you. Here are some more reasons to consider our minivan rentals in Singapore:
We are punctual
We are trustworthy and reliable
Hassle free booking system:
We always maintain contact with our customers
Our drivers are professionally trained and are government accredited
We want to ensure that our customers from various sectors, be it tourism, corporate sectors, government agencies, and domestic users, get the very best experience of Singapore. To book our 13-seater mini bus, contact us.