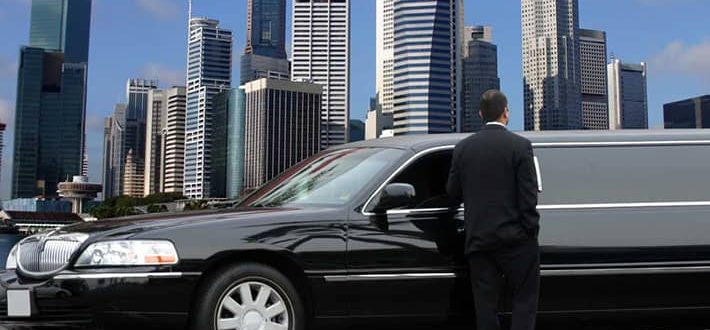 Renting a Limousine Transport Service in Singapore
You might be thinking – why a limousine? When you're headed to a special event, you want to make sure that you and your guests are travelling in comfort, luxury and style. It's not everyday you get limousine service. Learn our best tips on renting limousine transport services in Singapore.
It's not every day that you hire a limousine service to get you from A to B, so you might be wondering why you should consider utilising limousine transport in Singapore. The answer isn't complicated. If you have important business to attend to or simply want to travel in comfort, choosing a limo taxi in Singapore will ensure that you reach your destination in safety and style.
One of the key values of private transport services in Singapore is their punctuality and reliability. Our drivers are highly capable and well-versed with the routes, peak times and quirks of Singapore's roads, so you can rest assured that you'll enjoy a stress-free experience. And while limousine transport is comparatively more expensive than a standard taxi, if you're travelling in a group then the cost-efficiency will be the same, if not better.
Aside from saving you money and providing a reliable and secure service, limousine transport in Singapore is the best choice if you're heading to a special event. After all, if it's a special occasion you'll want to make a good impression – and that starts with how you arrive.
Tips for renting limousine transport services
If you're not used to renting limousine transport then it can be difficult to know what to look for in your service. Luckily, Singapore has plenty of private transport service providers – but how do you know which one is right for you? We've put together some simple tips as a guideline to how you can get the most out of your rental experience.
Research the company
With so many companies to choose from there's no need to be hasty about your decision. To ensure that you get the best limousine transport service, do a little digging on the company first. Check to see how long they've been in business and if they have a good reputation from reviews and word-of-mouth. Experience is important but so is polite and punctual service, and unfortunately they don't always go hand in hand. It shouldn't have to be said, but also double-check that they're certified with valid business permits.
Clearly communicate
Be completely upfront with what you need and any issues you might run into. A good private transport service in Singapore will understand how important your time is and will prioritise any questions or queries you have regarding their operation. It's also a good idea to ask if you can talk to the person that's going to be your limo taxi driver on the day. That way you'll get a sense for who you'll be dealing with and how they might respond to certain situations. It also gives them a chance to consolidate your route and know what's important to you during your travel.
Check the limousine
There's more than one type of limousine that private transport services in Singapore use so if you have a particular image or vehicle in mind, make sure to check what car they'll be sending. From large-scale Hummers to more discrete Sedans, there are plenty of options to suit your needs and party size. Lastly, safety is paramount, so don't be shy when asking about things like airbags and seatbelts. It's always best to know the features of the limo taxi you'll be getting in.
Stick to your plans
If there's one rule of thumb that you should live by when it comes to travel it's that if you have a plan, stick to it. Wanting to change things like the route due to external factors on the day is natural, but trust that the experienced drivers you've already chosen for their capability know what they're doing. In other words, leave it to the professionals – that's what you booked them for. Also, don't spring any surprises. Inviting more passengers without prior arrangement is the same as inviting more cost. Remember that if you want things to go smoothly you need to hold up your end of the arrangement too.
If you're interested in booking limousine transport in Singapore SG Cabs has a stylish and reliable fleet of limo taxis to choose from. Find out more today.