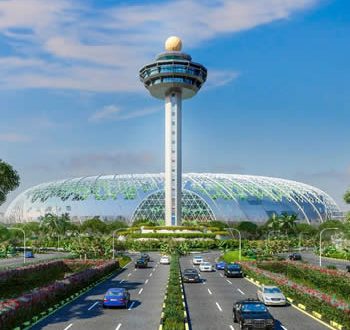 The 5 Benefits of Hiring Singapore Airport Transfer
Airport transfers make life easy for tired travelers. Imagine getting out of the plane and having to lug all your belongings and wait for the cab to take you to your destination. It is always a nuisance, especially when you have had a long flight. Moreover, you can never be sure if the driver you meet would be friendly and hospitable, and would drive you safely and timely to your destination or not.
Hiring an airport transfer service ensures that you get the most comfortable ride and your needs are taken care of. Here are some of the many benefits of hiring an airport transfer service:
1. You Don't Have to Wait in Line
Waiting in line, with an eye on any available cab and the other on your luggage is an irksome task. Using an airport transfer service, you can completely skip this part as your ride will be waiting for you as you land, and all you have to is walk over to the cab, get seated, and relax during the journey.
2. A Comfortable Ride
After a long flight, most of us would just like to relax. Giving the responsibility of driving you to your destination to the airport transfer allows you to enjoy the ride without any worries of waiting in line to flag down a cab, haggling with and navigating an inexperienced drive, and getting late.
3. A Stress-Less Experience
For the people who are visiting Singapore for the first time, they may become quite anxious about getting lost or being taken advantage of by the cab drivers and charged more. For frequent travelers, getting a ride quickly is a priority and haggling is always a headache. Airport transfers take the stress out in both the situations. Whether you are a first time traveler to Singapore, or a frequent one, you can rest assured that your ride will be professional, you will be charged fairly, your chauffeur will be friendly, your ride will be as smooth as possible, and you will reach your destination on time.
4. Safety Ensured
On public transportation, there is always the chance of losing your precious luggage. Not to mention that you won't be able to relax throughout the ride due to the fact of being surrounded by strangers. If you use a reliable airport transfer service like SGCab, you get the option of picking the vehicle of your choice so that you will be the most comfortable, and the chauffeur will help you stow away the luggage, and you can ride in peace without any security issues.
5. Reliable and Experienced Drivers
A good vehicle is only one part of a cab service. The other part is the driver. If the driver is friendly along with being skilled, then you can relax easily. However, a great driver knows when to interact with the passenger and when not to. Nobody likes to drive with a chauffeur who keeps you constantly updated about their personal life.
If you are looking for a reliable airport transfer service, then you can book your ride at SGCab.