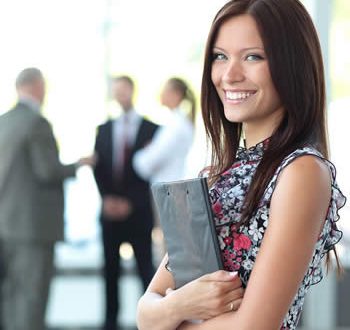 Singapore Cab Booking Services Explained
Whether you need a maxi cab, a limousine service, minibus or bus for transportation, Singapore Cab Booking has a solution perfect for your requirements.
Here is a brief guide about our packages and services to help you make a better choice.
Services by the Hour
If you need a ride with a few pick-up points along the ways, hire our 7 seater maxi cab, or our 9/13 seater minibus with an hourly rate.
This will be more convenient if you have a specific time-frame in mind, or if you have a big group to travel with and do not wish to be separated in two vehicles.
With our hourly service, you get a cab of your choice, and a designated driver who will be with you throughout the ride. You don't need to flag a cab every single time. The chauffeur would be waiting for you, ready to take you to your next destination.
Packages:
Our hourly packages include:
Services for a Full Day
Do you have a full day ahead with lots of traveling planned? You can hire our full day services, which will save your time and reduce the stress of the day by not having to call for a cab every time you step out on the road to move towards your next stop.
Having a personal chauffeur for the day will help you relax and allow you to concentrate only on your schedule. We take of your transport needs in a safe and efficient manner.
One-way Transfer or Point to Point Transfer
If you are looking for one trip, then you should consider booking a SGCab to transport you safely and comfortably. It is a great option if you are traveling with some heavy equipment or family and friends, or if you simply need a comfortable ride without having to wait for it.
Airport Transfer
Comfort is the main thing that a traveler requires after a long flight. And hailing down a cab, while dragging your luggage around is not comfort. SGCab offers airport transfer services that help make your transition from your landing to your hotel safe and easy.
Our drivers will assist you in taking care of your luggage as well, to ensure that you get the most comfortable transition.
Limousine Services
If you are planning a special occasion and you need a special transport, then SGCab provides a range of limousine services, so you get the attention and style you deserve.
Bus Charters Services
For outings, tours, or other big events, our bus charter services which can seat 20, 30 and 40 people, along with their luggage, is the comfortable and affordable option for you! We service all your charter needs.
Wheel Chair Transfer
At SGCab, we make sure that all your customers get equal treatment in the highest quality service. This is why we have cabs which are provisioned with in-built ramps, so that people with special needs can take the benefit of a luxury ride with a wheel chair, and enjoy all the benefits of a luxury ride.
Carpooling
If you are ready to take on the new carpooling trend, you can choose SGCab's 7 seater maxi cab or a minibus to get a professional, safe and comfortable ride, while you enjoy with your carpool friends.
Charter a Ride to Malaysia
SGCab goes beyond Singapore! If you are visiting our neighboring country, Malaysia, for a family outing, a vacation or even a business trip, then you can trust our services to transport you safely, and in comfort.