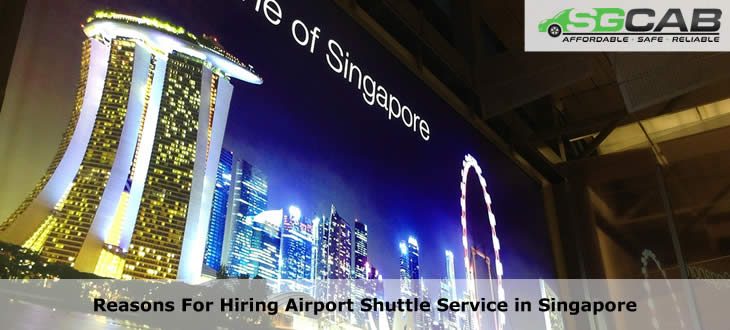 Reasons For Hiring Airport Shuttle Service In Singapore
Want to take a ride from Changi Airport-hire airport shuttle services for comfort and convenience?
Singapore, the preferred tourist destination of several, has many transportation facilities directly from the airport. The cab companies offer airport shuttle services. The services are reliable, comfy, easily accessible and easy on the pocket for all passengers that come to Singapore for a tour.
As the lion city of Asia, Singapore is quite congested due to the population. It is also among the favorite tourist destinations for overseas travelers who love to explore roam around the world in pursuit of adventure and experience. It is quite a small city, but with all the treasure spots are hidden in this small area, it is a gem. The Changi is the busiest and largest airport in Singapore, where thousands of people come to take a trip every day.
Visitors who come here through airport want to reach their destination in a fast and easy way. Most people love a smooth and comfortable ride after a tiresome and long jet lag. You may have traveled with bags and baggage. However, a public transport service like the bus and the train cannot provide you with all the facilities of airport shuttle services. The reason for this is because the buses and trains have limited access to the places.
If you want a private experience and to travel in a safe and secure airport shuttle services, you can always select something better than the public transport. That is the taxi services. Singapore has several cab firms offering vehicles and services of different types to the passengers for a comfortable and convenient drive. They are available in the streets, and you can also book them online.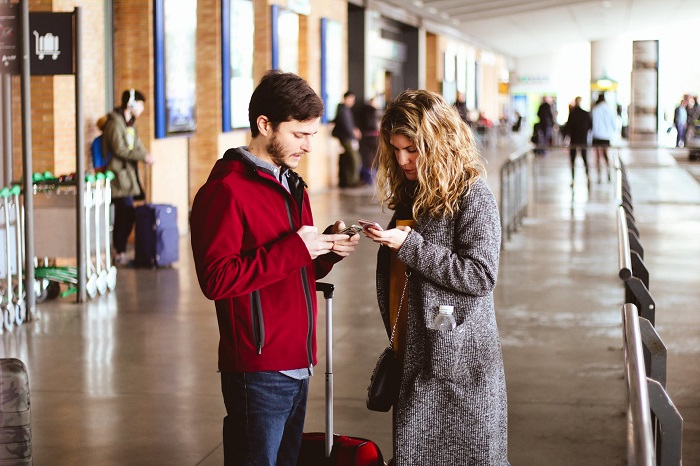 If Singapore is new for you and if you are coming directly from the airport and wants to reach your destination at the right time, then it is better to book a cab beforehand, because it will be difficult for you to look for a taxi once you land in Singapore.
There are several taxis outside the airport from the terminals, but you have to wait in the queue for your chance to book a ticket. You can also hail one directly from the roadside.
One most beneficial thing about these taxi companies as the airport transportation service in Singapore is because they have professional, experienced and well-trained chauffeurs.
The vehicles are fitted with modern technologies one might require during the journey. They are air-conditioned and have music players for entertainment. They also have inbuilt GPS through which they can track the route and also have traffic tracking service, which helps them to identify the roads congested with traffic.

Why Use Singapore Cab Booking Pte Ltd
We offer a professional airport transfer service to anyone who would some extra comfort while traveling from one point to another.
Singapore Cab Booking Pte Ltd offers a full 24/7 airport transfer service to take you to and from your chosen airport, be it for leisure or business travel.
The service is friendly, affordable, enabling clients to arrive at their destination safely and on time, every time. We place your time, comfort and money above everything.
Being helpful and polite are essential factors in providing an excellent service to our customers.

Affordable
We offer among the best rates in Singapore compared to other airport shuttle services providers. You will arrive at your designated place faster with less stopovers at a great rate.

Convenience
Taxi services are made to suit your preferred transportation needs. You can enjoy the ride without having to worry about the routes, parking areas, fees, and other such concerns.

Prompt pick-up and drop off
Whether you require to be picked up or dropped off from your home or airport, trust airport shuttle services to serve you with prompt pick-up and drop-off facilities whenever needed. Once you book, your seat is a guarantee.

Professional drivers
We have professional drivers who are very knowledgeable about the city routes and can find the shortest path without breaking any traffic rules. Therefore, you can enjoy your ride and reach your destination on time.
Next time you are in need of reliable transportation, think about all these points and make a wise decision by contacting Singapore Cab Booking Pte Ltd for airport shuttle services.