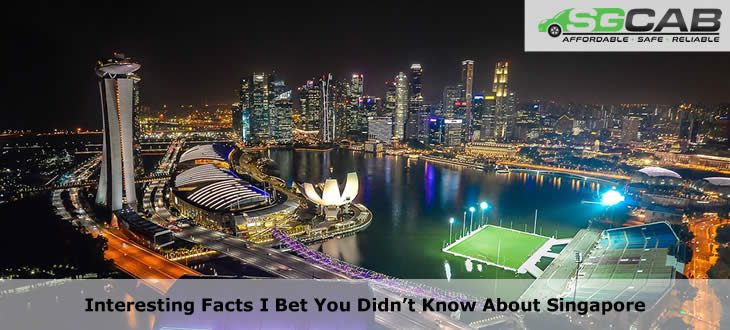 Interesting Facts I Bet You Didn't Know About Singapore
Interesting yet fun facts that many people didn't know about Singapore
Whether you've lived on this sunny little island for a decade or half a century, there are many exciting things to learn every day. Below are five things that I am sure didn't know about Singapore, a lovely little city-state in Southeast Asia.
It's always growing
Yes, you read that correctly. If you visit Marina Bay, Tuas or East Coast you are stepping on ground that was not existent not too long ago! In the last 50 years, Singapore has gone from 1.6 million to 5.3 million! Other than Monaco, Singapore is also the world's most densely populated country, If the main island gets too full, no worries, Singapore comprises 63 islands, and so there's always some at least a deserted island you can take refuge! Some famous islands include Pulau Ubin, Pulau Hantu, Sisters Island, Sentosa, and St.John's Island.
Gum was a banned substance (and you still can't buy it)
I guess this one most people didn't know about Singapore , gum was previously banned. You can chew gum in Singapore since the lifting of the infamous ban. But you'll have to bring your stash from abroad Note that, you're not allowed to sell it, and you won't find it sold in stores. If you need a gum fix, neighboring Malaysia is only a ride away to get some.
The national language is Malay
Four official languages are used in this island state: English, Mandarin Chinese, Malay and Tamil. English is also widely spoken. However, the official language is Malay for historical reasons. It's used in military commands the national anthem is also in Malay, "Majulah Singapura" which translates to "Onward, Singapore!" . Now that is one more thing didn't know about Singapore.
Chili Crab
Chili Crab belongs to one of the world's seven most iconic (and delicious!) dishes club and stands at number 35 on the World's 50 Most Delicious Foods list, a compilation done by CNN Go in 2011. It's a favorite seafood dish that originates from Singapore, and it's prepared from mud crabs that are stir-fried in a semi-thick, sweet and savory tomato and chili based sauce.
Now that you are aware of what you didn't know about Singapore, it is time to know how you will get around and learn even more. Knowing the types of public transport is important because as a tourist you will need a reliable service provider to make you trip a remarkable one.
Singapore residents and those who visit Singapore travel throughout the day. Of course, like in most large cities, travelers should know they stand to benefit from and things that could put them in danger.
Traveling around Singapore
The are three primary modes of public transport, I am sure that one thing you didn't know about Singapore. The most common form of public transportation in Singapore are buses, followed by the MRT and taxis respectively, and this is where Singapore Cab Booking Pte Ltd come in. However, just like in most developed cities a lot of traffic has made people prefer to carpool. Carpooling has several advantages which are listed below.
Carpooling is cheaper than riding solo
Apps such as Uber and Grab all have carpooling options, letting you take at least one more person with you each ride.
Sharing a ride is convenient since you will be paying a fraction of what you'd need to pay for if you booked a journey alone. The trip will cost even less whenever there are promo codes, and these tend to take an even more substantial chunk out of your commute fund.
Guaranteed comfort
One aspect that makes public transport a nuisance is the heat, and in the case of rail transit, there could be breakdowns. Odds are higher that you'll want to put comfort over being stuck out while riding in one.
Socializing
Carpooling with friends saves you money on transportation and gas, along with that comes the chance to bond more with your neighbors or friends or even meet new people.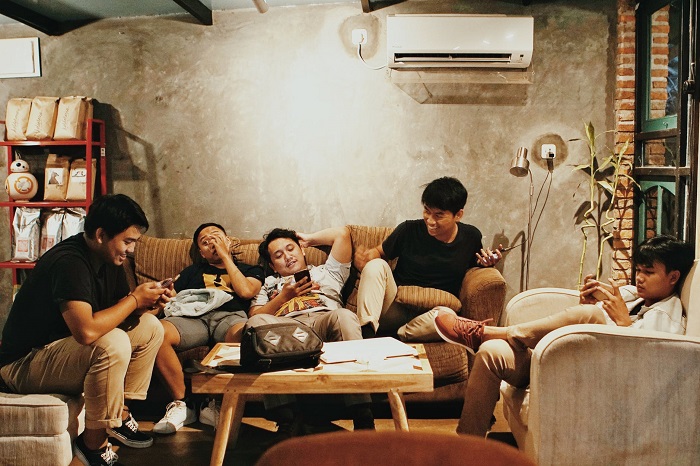 Singapore Cab Booking Pte Ltd
Singapore Cab Booking Pte Ltd has revolutionized the way to people travel in Singapore. With the fleet they have your trip to Singapore will be worth. Our trained drivers know tourist destinations and are more than willing to make you feel like VIP.
Now you are aware of these things you didn't know about Singapore and how to travel while on tour. With a reliable car service, you are sure to learn and enjoy more.\