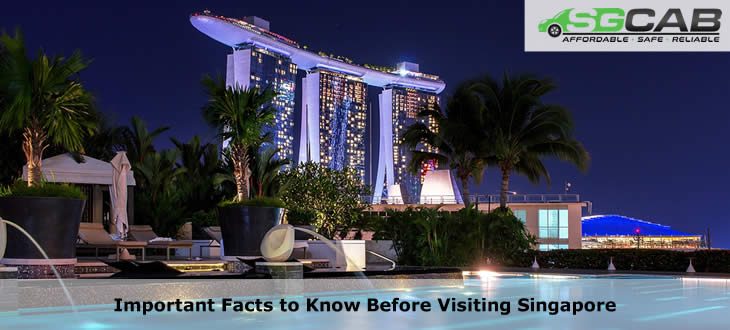 Important Facts To Know Before Visiting Singapore
What You Should Know Before Visiting Singapore For You To Have A Great Time
Planning your Singapore itinerary will be fun as there are so many exciting places to see and exciting things to do. Singapore is among the smallest nations in the world you can visit, but don't let that fool you for a second; it's also one pretty exciting place. If you are planning to visit the nation, below are some useful tips to know before visiting Singapore.
Hawker Centres have the best dishes
Don't queue in line for fancy restaurants if you want a good meal. Spending your meal times visiting Hawker Centres will be worthwhile. These are the places you'll get to try the finest dishes Singapore has to offer! The locals get their meals from these places and you are sure to get the most delicious food.
Getting around is easy
Don't stress about getting around in Singapore. It's super easy. The train (MRT) is affordable, clean, safe, air-conditioned and so easy to work out! Taxis are affordable and reliable too, and you don't have to worry about being scammed or overcharged. You can also get around quickly and affordably using Uber. Not that like in most countries, getting transportation during peak hours might be a challenge. Singapore Cab Booking Pte Ltd will always be there to provide any type of transportation for your comfort and needs.
Alcohol is costly
Alcohol is heavily taxed in the country, so ducking out for a few quiet drinks in town is usually an expensive affair. The most convenient and relaxing way is to unwind at a Hawker Centre with a bucket of cold beers.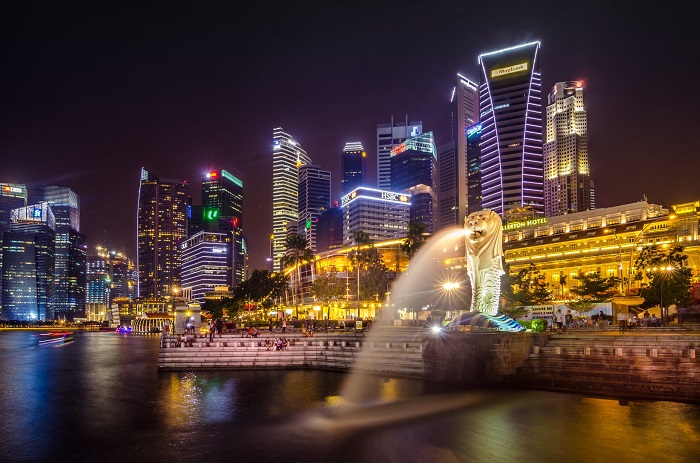 Try the East Coast Lagoon Food Village when visiting Singapore, you can catch a couple of cold Tiger tallies and marvel at the beach.
Singlish is not a hoax!
Singaporean English, also referred to as Singlish, is a real thing. When visiting Singapore for the first time, you might assume fluent Chinese will be excellent. However, most of the people communicate in Singlish. Get used to hearing the word 'Lah' thrown at the end of a sentence or word for emphasis, and the words 'can' and 'cannot' replace yes and no.
It's nice and safe
You can get really nervous when it comes to safety, but Singapore is one of those places you can really feel at ease. Want to walk around by yourself at in the early morning? All good! Want to withdraw a lump sum of money from the ATM? No worries. It is almost impossible to hear of people being harassed, threatened or confronted. It's a safe place, no need to worry about pickpockets or scams or getting mugged in an alleyway.
It is packed with malls!
Singapore is crazy for shopping malls. The island is crawling with them and, honestly, most of them are the same. Once you've spotted one and gotten your shopping fix, try braving the weather and exploring places such as Little India, Faber Peak, Tiong Bahru, and the East Coast Parkway. Get outdoors and explore because there are lots of activities for everyone when visiting Singapore.
Starbucks doesn't serve the best coffee
You can enjoy the best coffee in Singapore at a food court or Hawker Centre for a few bucks. Forget the fancy latte's from the cafes, try the local iced coffee or iced tea with milk. It costs less and the rocket-fuel coffee will keep you energized all day.
Fantastic rooftop views around town you shouldn't miss
With such small spaces to utilize, Singaporeans have become experts at maximizing the space at their disposal. You can enjoy panoramic views from the rooftops and see things from a different angle.
Remember that whenever you are in a foreign country, it is advisable to ask around when you feel lost or are unsure of anything. Visiting Singapore should be a fun and memorable experience. Always get the most out of your vacation. To do so, you can always hire a vehicle or hail a taxi-it is the most convenient wait to see all the sights and wonders. Singapore Cab Booking Pte Ltd will always lend a helping hand whenever needed.