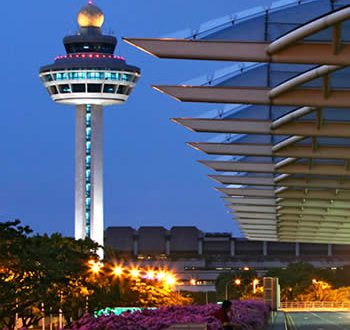 How does an Airport Transfer work in Singapore?
One thing that you desperately need after a long flight is relaxation, and flagging down a taxi just after coming out of the airport is the opposite of that. Most of the travelers and tourists have this mindset, which is why airport transfers are becoming so famous.
An airport transfer will be the better option if you are:
Out on a vacation as a group in Singapore and you do not wish to being separated during the travel
A tourist landing for the first time and have no idea about the roads and places
A traveler visiting Singapore in the peak seasons when you have to wait in a long line to get a cab
Simply a traveler who needs to be comfortable during their travel
Singapore Cab Booking Pte Ltd is a rapid response cab service that is reliable, punctual, and proficient in the matter of transporting you to your destination in a quality ride!
What You Get With SGCab's Airport Transfer Services?
SGCab aims to provide you the very best in transport. From trained chauffeurs to high-quality vehicles, every cog in our airport transfer process is carefully selected, so that what you get is the best value for your money. Here are some of the many things that SGCab's Airport Transfer Service can do for you:
Booking of an SGCab is Easy and Convenient
Booking a SGCab is as easy as ABC! All you have to do is fill the online form on the website, filling all the details and adding any specific instructions if applicable. You can then complete the booking by paying via PayPal, or if you prefer a cash transaction, then you can pay cash when the driver comes to pick you up.
We Will Not Let You Wait
Punctuality is one thing that we pride ourselves on. Whatever your booking time is, we arrive right on time and transport you to your destination quickly, too. 100% of our customers have applauded us on always being on time and the promptness of our service. Because our drivers know the routes like the backs of their hands, you can always trust your SGCab driver to transport you to your destination safely and comfortably on time, no matter what time or traffic condition.
Safety and Comfort
We only use vehicles which are maintained to the best standards in safety, quality and comfort. Our chauffeurs are skilled and trained in offering the best service, and are skilled to transport you safely.
We Give You the Space You Need
If you are traveling with your family, or a couple of friends, then you can use the 7-seater cab which will seat all of you along with your luggage comfortably.
If you are a large travel group, then you can choose a 9 seater or 13 seater minibus to accommodate everyone.
If you are travelling on a wheelchair, or are travelling with someone on a wheelchair, then our maxi cab will be perfect as it is equipped with convenient ramps.