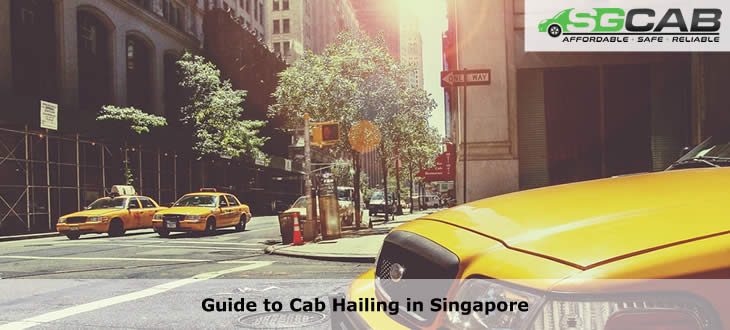 Guide to Cab Hailing in Singapore
Guide to Cab Hailing in Singapore: How Do I Hail A Cab in Singapore?
Everybody willing to visit Singapore would be asking about hailing a taxi in Singapore. While taking a taxi off the street to stop for you is isn't difficult at all, you must know about some rules about taxis and cabs in Singapore which will make the experience easier. So, in this article, we will not only be talking about cab hailing in Singapore but almost everything a tourist should know about taxis in Singapore.
First Thing, it is Easy to Get A Taxi in Singapore, As Long as It Is Not in The Peak Hour or The Eves of Public Holidays.
The peak hours in Singapore are 8-9 A.M and 6-8 P.M when Singaporeans will be rushing to and getting back from work. Also, in the eyes of special holidays, the density will be high with people visiting their loved ones or heading to the airport for a vacation. Cab haling in Singapore will be pretty tricky during these times; make sure you keep a note of it.
How to Hail A Taxi in Singapore
If not in the times we specified above, it is all too simple to get a taxi in Singapore. Wait for one in the taxi stands all over the city, or hail down a moving one. A vacant cab will have a green light on its roof; if a taxi is occupied, it will have red. And if there is a distinctive sign telling the name of a place, it is usually translated that the driver is heading there to change shifts, so you can hire it if your destination is the same. But you can't hail down a taxi in the expressway.
Hailing A Taxi in Singapore: Can I take My Pet Inside A Taxi in Singapore?
Well, the answer is both yes, and no. Even if there are no specific rules about it, all of it settles down on whether the driver wants the pet inside your car or not. But don't worry, drivers (and of course, everyone else) in Singapore are very friendly, so it is very unlikely that they are going to say no.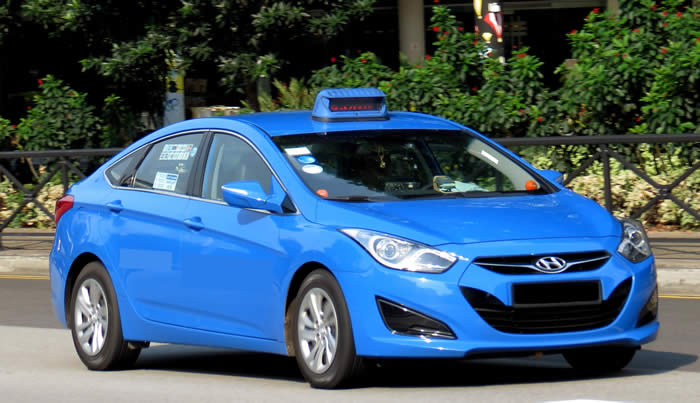 Singapore Cab Rates: How Much Does a Singapore Cab Cost?
Singapore taxi rates are not so high; Singapore cab fare for a basic flag down cost is around S$3.00~S$5.00. Taxis charge on meters, and you can expect to pay about S$0.22 for every 400m after that. Also, the cost depends on the type of the vehicle. Also, there are various surcharges, such as the midnight – 6am surcharge (additional 50% of the metered fare), peak hours surcharge (additional 25% of the fare), airport surcharge (extra $5 on weekends and $3 on weekdays), etc. Also, you will have to pay for bookings. All in all, let's say that it will generally cost you about S$20~S$30 to get around the city in a taxi in Singapore.
What Can I Do to Get A Taxi Easily in the Peak Hours or The Times It Is Hard Getting A Taxi?
Well, that's a good question. You could book one of our cab rental services to pre-book a taxi before you visit Singapore. If you want, we will pick you up from the airport and will be providing you with one of the most reliable services in the city-state after that, on the vehicle of your choice. You can know more about what we offer here.