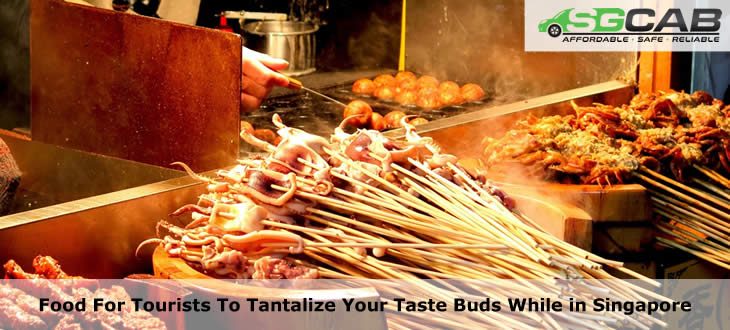 Food For Tourists To Tantalize Your Taste Buds While In Singapore
Whenever you are in Singapore, don't leave before tasting tantalizing food for tourists
Singapore is, undeniably, a nation of foodies. In almost all conversations, there are higher chances of overhearing a hot debate as to where the best Chilli Crab is served. All this is due to the cultural diversity of the city. The cuisine is a delicious blend of Malay, Chinese, and Indian influences making the most sumptuous food for tourists.
The street food or 'hawker' culture in the country is growing; these bustling food centers found in all neighborhoods are a must-visit for all who come to the Lion City. The unique appeal of the culture has even caught the attention of the influential Michelin guide which, has bestowed its coveted stars to several local hawker stalls; you won't find a cheaper Michelin approved meal anywhere else.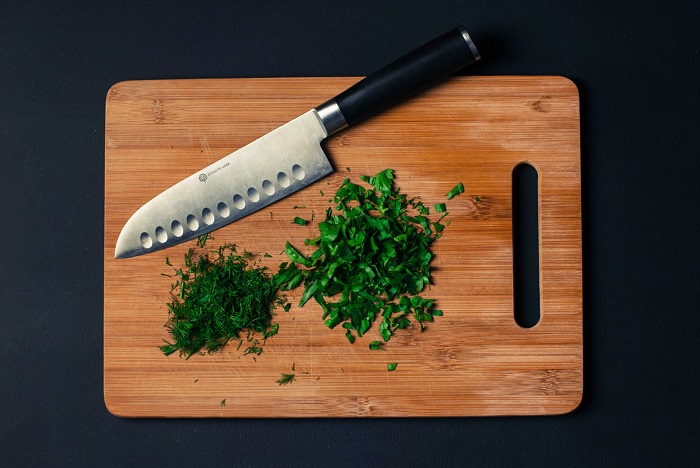 Next time you visit be sure to add this must-try foodie bucket list to your agenda. You'll conveniently find all of these treats at hawker centers and traditional coffee shops all over the island. You can use your Singapore Tourist Pass to move around the city and try them all. Happy eating!

Hainanese chicken rice
It is a classic, yet simple favourite among food for tourists: fragrant rice, topped with delicious chicken, served with a spicy chili sauce. A visit isn't complete without sampling the national dish of Singapore.

Durian
Walk through the streets of Singapore, and probably notice a pungent smell wafting by, and if you happen to be wandering through a fruit stall at the time, chances are the culprit is durian-the king of fruits. The moment you recognize it, you'll smell it everywhere except on public transport, because it's banned. Love it or hate it, it's a must try!

Chilli crab
Another unmistakably Singaporean dish is the mighty chili crab. Expect a mud crab drenched in a creamy tomato, chili sauce to be served in its shell alongside a serving of Chinese steamed buns- the ideal vessel for wiping the addictive gravy.

Laksa
A favorite in both Malaysian and Singaporean cuisine is a famous Peranakan food. It is a mixture of rice noodles with chicken, prawns, or fish, in either a steaming, spicy, coconut milkasam. Katong offers the best laksa in Singapore.

Roti prata
A South-Indian flatbread adopted and beloved by Singaporeans. On the outside, Roti prata is a crunchy, soft on the inside bread on its own or dipped in curry. Traditionally a savory dish, it's now equally likely to be found in dessert form thanks to the addition of chocolate or ice-cream. Sweet or savory, it's a guaranteed crowd pleaser and a great choice of food for tourists.

Char kway teow
Unhealthy though it may be, char kway teow is a delicious combination of noodles, egg, Chinese sausage, cockles, and bean sprouts. Singaporeans take it as a staple food and is the Asian equivalent of comfort food.

Bak kut teh
Hailing originally from China, this pork rib soup cooked with fragrant herbs like garlic, cloves, cinnamon, star anise, fennel seeds, and coriander seeds, is a firm favorite. Depending on who is doing the cooking, you might find yourself with a darker, more herbal broth flavored with soy, or a lighter, peppery broth; both are equally tasty.

Nasi Lemak
The dish enjoys equal popularity in Malaysia and Singapore. It is mostly consumed at breakfast, and it comprises rice soaked in coconut milk and cooked in pandan leaves, served with anchovies, peanuts, boiled egg, and sambal fish, rendang, or fried chicken. A fulfilling, yet delicious, way to start the day!
It would be a waste to visit Singapore without trying their delicacies and all the recommended food for tourists. While there, be sure to use Singapore Cab Booking Pte Ltd for all your travels.