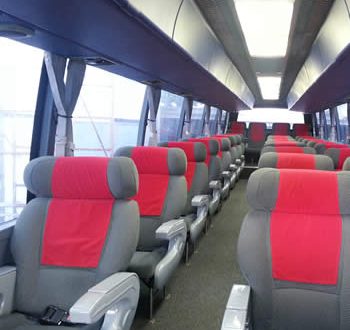 Enjoy the Comforts of Singapore Cab Booking Transport Services
When you are looking for a ride, what qualities do you look for? Convenience? Comfort? Punctuality? Reliability? Safety?
No matter which one of these qualities is your priority, SGCab offers you all.
We put ourselves in the shoes of our customers to see what they need. We understand what the businessperson, tourist, a diva, an artist or a regular traveler needs, and we have taken it up to ourselves to provide the best transportation service which meets all your travel needs.
Convenience
With our efficient transport service, you get maximum comfort and convenience. Our cabs have in-built ramps which allow wheelchairs and luggage to board easily.
Our online booking page has made it even easier to book a cab on the go. You can simply visit the SGCab website anywhere, from any device, and book a designated driver.
Our customer base relies on our services to provide the maximum benefit to them. It is one of our qualities that we take pride in.
Comfort and Space
Each one of our traveling customers has different needs. To cater to our clients' needs, we have a fleet of clean and well-maintained vehicles in a wide range of choices for the client to choose as per their requirements, from our popular maxi cabs to our convenient minibuses.
If you want a comfy, spacious ride alone, for a special date, or simply with your family or a group of friends, then the maxi cab is just perfect for you.
If you are in for a royal, luxurious trip for a special occasion, you can also book our Limousine services.
For a group trip, you might need more space to accommodate all the people and the luggage, and our 9 and 13 seaters minibuses come to the rescue.
For a group larger than that, you can get our bus charter services, which will easily house 20-40 people!
Friendliness and Professionalism
Our chauffeurs are professional and friendly, so that you can rest comfortably throughout your ride. With our drivers, you never have to worry about rude, unprofessional behavior, or being on the receiving end of long, unwanted personal stories.
Excellent quality vehicles are only one part of our transport service. The second part is our amazing customer service. Our drivers are skilled to make you as comfortable as possible, and that includes being supportive of your needs. They will help you with your luggage, and show you around the best places in Singapore, if that's what you want.
Proper Management
Not only do our drivers assist you with your luggage, they also handle it with extreme care. They will make sure that your luggage is safe and secure, so that none of your belongings are damaged.
Our customers have most enjoyed and commended us on this quality as they go on shopping trips. Since SGCab provides the service of hourly booking, many shoppers go for this choice as it removes the hassle of flagging down a cab each time they get out of a shop and need to go to the next stop.
Your goods are important, and we urge you to not take a chance in this case. Choose the best transport service that doesn't empty your wallet, and provides a trusty service. And you can't get better than SGCab.
Punctuality
One thing that our clients have always commended us on is our punctuality. Our riders are skilled and experienced, and know the importance of being on time. They arrive punctually and will drop you at your destination in time.
In both personal and professional cases, time is a valuable resource. We have always put express importance on helping the customer save their time, which is why our chauffeurs know many ways around the traffic-congested areas, and can help you reach your destination timely.
When making a choice of traveling in Singapore, choose Singapore Cab Booking, and you can surely receive the best services available!