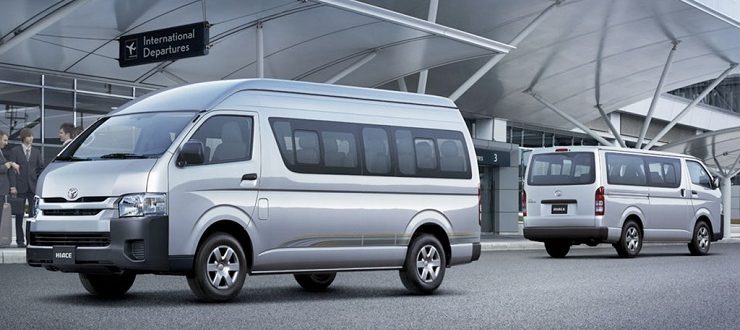 Choosing the Right Private Transport Service for Business Travel
Organising business travel? Making sure you have the right transportation services – private bus or limo taxi can be helpful. Find out more.
When you're travelling on business it's important that everything goes smoothly, especially your travel. No professional wants to turn up late to an important meeting or event when they're representing their company – it simply doesn't look good and can appear disrespectful to others. That's why you should always liaise with a private transport service in Singapore for your business travel. Premium bus, limo and car services offer quality transport options that are both cost-effective and reliable – so you can rest assured that you'll always reach your desired destination on time.
Why is Singapore known for its public & private transport services?
There are several options when it comes to selecting private transport services in Singapore. Most companies offer a variety of vehicles and amenities, you just need to decide which one is right for the type of travel you'll be undertaking. For instance, if you're by yourself or in a small group and are attending an upscale event, you'll likely want to use a limousine service. However, if you're on a trip that involves attending several business meetings with a lot of people, a private bus might be the better choice to suit your needs. Luckily, SG Cabs in Singapore has an outstanding fleet of options to choose from.
6-, 7- and 9-Seater Limousine Cabs
When it comes to luxury and style, a 6-, 7- or 9-seater limousine cab is the best way to go. Offering plush VIP seats, high-end interior design and an exclusive meet-and-greet chauffeur service, our limousine taxi services are highly professional and perfect for all occasions.
There are several other advantages to booking a limousine taxi:
You'll never be late
Easy to navigate booking system
Trusted service provider with years of experiences
If you upgrade to a 7- or 9-seater vehicle you'll have more space
If you're travelling to Singapore on business with a larger group, it's much easier to organise a premium bus service than several private cars. If you choose a bus, you'll only need to liaise with one driver to ensure that everyone is together and arrives safely and on time.
Other advantages of booking a 13-seater bus service include:
More luggage space
Bigger and more comfortable seats
Wi-Fi and other possible amenities like DVD players and bottle holders
Increased security features
Whether it's for business or pleasure, travelling in large groups of 15 people or more is always stressful – unless you book your travel with a private transport service that is. Booking a private bus takes the hassle out of organising the logistics of travelling in such a large group.
Why getting quality service is pivotal to ensuring a smooth business travel
Choosing the right private transport company in Singapore will make all the difference in the comfort level of your business travel. To ensure that everything goes to plan, book with a trusted service provider like SG Cab. With many years of experience, SG Cab are able to offer cost-effective, reliable and high-quality vehicles and drivers that can always adapt to your needs and requirements. To find out more about what private transports services SG Cab can offer you, visit our information page or contact us today.