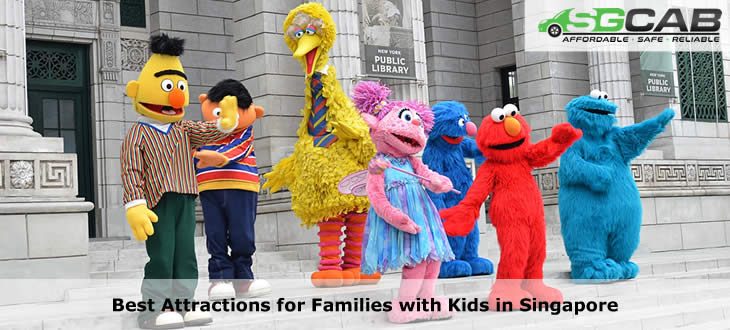 Best Attractions for Families with Kids in Singapore
How Families with Kids in Singapore can have an enjoyable vacay.
Singapore is jam-packed with family-friendly attractions. When planning your first trip there, you will change from trying to figure out what you should visit to what you can postpone till the next trip. You are sure to come back after your first experience in this clean and safe city. There are just so many excellent activities for kids in Singapore.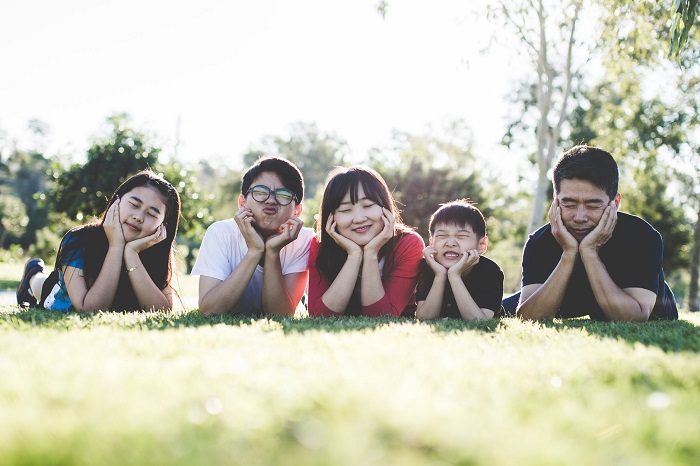 Couple this with the fact that Singapore is an orderly, clean city with English as a primary language and an excellent public transportation system and it's impossible for you to think of anywhere that is so easy to tour with children. Remember, hiring a cab is always convenient for families or groups of people who have a similar itinerary. It is also convenient because you can request a cab whenever you want since they operates 24/7.

Night Safari
The Night Safari is great for adults and kids in Singapore. Visitors enjoy a ride on a tram through a park with only nocturnal animals roaming in their natural habitats without cages. Travel through rainforest, savannah and jungle and catch a glimpse of exotic creatures, some of these species are endangered.

The Science Centre
Having fun with kids in Singapore will never be complete without a visit to Singapore's Science Centre, this is a place the kids will love. It has fourteen galleries. The Science Centre boasts several interactive exhibits for the kids to get their hands-on.

Botanic Gardens
The well-manicred lawns of Singapore's Botanic Gardens are a peaceful place to enjoy tranquillity away from the busy city. Feed the fish, marvel at the different flora and enjoy a picnic at the lush gardens.

Jurong Bird Park
The Bird Park is large and has 8,000 birds representing 600 species. The park is a haven birdlife in the hustle and bustle of the city. People love the Bird Discovery Centre, Lory Loft Aviary, African Waterfall Aviary, and the renowned African Wetlands.

Singapore Discovery Centre
While with kids in Singapore, let them spend many happy hours in this vast interactive 'museum', which aims to teach both locals and visitors about Singapore's past, present and future in a fun, hands-on way. They can record their news broadcast, fly a helicopter in a 4D simulation ride, or experience life as an astronaut.

Bumboat Ride along Singapore River
Jump onto a traditional bumboat and enjoy a ride down the Singapore River as it winds through the city. You can see the old and new Singapore side-by-side from your river perspective. You will require a taxi while travelling with children, and it only makes everything easier.

Battle Box
Discover the bunkers that were the underground command centre, nine metres beneath Fort Canning Hill, during the Battle of Singapore in the Second World War. A guided tour will take you through the 26 bomb-proof rooms, all of which have been restored. The audio-visual effects and animatronics will remind you of the fateful days before Singapore surrendered to the Japanese.

Snow City
For a country that experiences hot, sticky weather throughout the year, an indoor snow centre is a novelty, making it an excellent way to enjoy a cold breeze. The more adventurers people can try skiing, snow tubing or snowboarding and those who prefer the less energetic pleasure can explore an igloo and have a snowball fight.
The taxi facility is the most reliable transfer system to these venues. You can trust Singapore Cab Booking Pte Ltd, to offer you the best service in Singapore. Booking cabs can be a problem, as they may fewer and you may have to wait in lines at the taxi stand for their turn to return. It is always safe to book in advance and avoid the inconveniences that may arise if you miss a taxi.

Singapore Cab Booking Pte Ltd
While travelling with kids in Singapore, your transfer to these places should be super-deluxe and comfortable by renting a private limousine service. You can select from an array of vehicles at your disposal. The charge of the service depends on the type of vehicle and number of passengers.