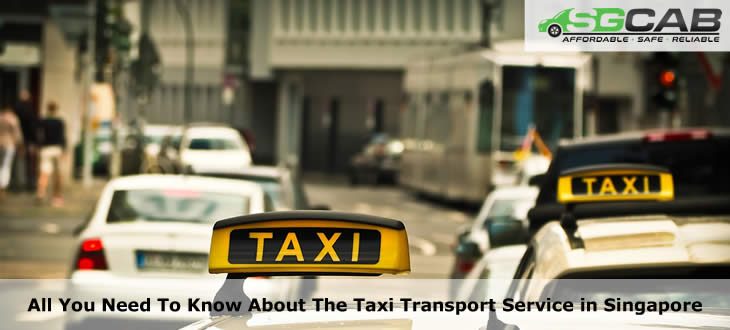 All You Need To Know About The Taxi Transport Service Singapore
Don't get stranded! All you need to know regarding taxi transport service in Singapore
If you it is your first time to visit Singapore, it is advisable to hire a taxi service directly from the airport. Different types of cabs are readily available, comfortable and quite affordable.
Taxi transport service is arguably the easiest way to get around Singapore.
However, they can also be a little confusing, as the city has three different grades of cabs – each offering with varying rates of flagfall and per-kilometer charges.
Types of Taxis in Singapore
You will find three main types of taxis while in Singapore. Private taxi transport service providers such as Singapore Cab Booking Pte Ltd. mainly own these.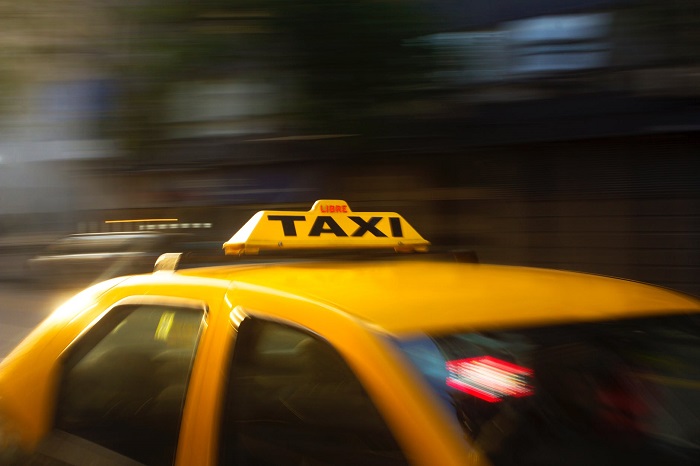 Standard taxis
These are by far the most common taxis you'll see on the streets of Singapore and are distinguishable by the mid-range Toyota, Hyundai or Kia models used and the color of each cab company.
These operators are Comfort (blue), Citycab (yellow), SMRT (maroon), Transcab (red), Silvercab (silver), Prime (pink) and Yellowtop (black with yellow roof).
The standard flagfall is S$3 to S$3.50 and includes the first kilometer of your journey; after that, the meter ticks over at 22c per 400 meters.
These are larger 'people-mover' minivans and imported London cabs. In Singapore are white and not black, and allows as many as seven passengers.
The initial flagfall and first kilometer are S$3.90, with 22c per 400m after that. You'll also be charged an additional $2 per head if there are more than four adult passengers.
Limousine taxis
Singapore's limousine taxi fleets consist of mostly white or 'champagne gold' Mercedes-Benz and black Chrysler 300C sedans. Their rates range from S$3.90 to S$5 in flagfall and 22c to 33c per 400m after that. These vehicles can also be booked for chauffeur-driven rides and airport or hotel transfers.
Singapore faces a lot of people daily; most of them are visitors from outside the city or from other nations. Changi is the busiest International Airport boasting all the trendy technologies. The hoard of people gather here and then heads toward the city through any public transport. However, what is the most viable option? The government of Singapore offers various types of transport service system.
Airport taxis offer the service of picking and dropping directly to and from your hotels and resorts. These taxis are metered, and the extra charges depend on the policies and regulations followed by the particular company. You can always book on through their website, call a common taxi booking number, or wait in a queue to hail for one outside the airport.
These transport companies always provide clean and sanitary cars packed with all the modern technologies, and their drivers are experienced and professional with the knowledge of various routes.
The problem you can face with taxi transport service providers is the language for communication. Though most of the drivers can communicate in English, check it beforehand you find yourself facing a language barrier.
Tips for catching a taxi in Singapore
Within the CBD, use a taxi stand: Drivers aren't allowed to stop anywhere along the road for a passenger who hails them down.
By law, passengers can only get into or out of a cab within the greater city center area at signposted taxi stands if there is no taxi stand, queue at the nearest hotel or shopping mall.
Pay cash whenever possible: Singapore taxis don't accept Visa cards. Other cards are accepted but attract a 10% surcharge. Drivers will happily print out an invoice even if you pay cash.
Be aware of surcharges: An extra S$3 charge for catching a taxi after 5 pm in the Central Business District; S$3 for pickups from Gardens near the Bay and Resort World Sentosa; S$3 for Marina Bay Sands pickups on Sundays and public holidays from 6 am to 4.59pm; and S$3-5 for pickups at Changi Airport.
Be ready for the flat 25% 'peak hour surcharge' between 6 am and 9.30am weekdays and 6 pm to midnight every evening, and a 50% loading on hires from midnight to 6 am. Taxi transport service is the most efficient way to tour around Singapore at any time.