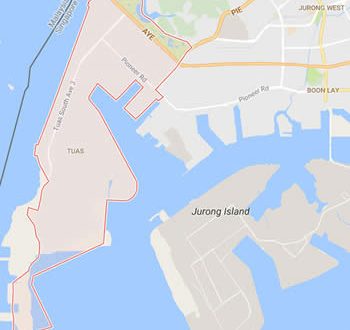 All You Need to Know about the Mini Bus for Tuas Transport in Singapore
Everything You Need to Know about Tuas Transport using Mini Bus and Maxi Cab in Singapore
A site for industrial development, Tuas has grown from being a fishing village to an industrial area housing two of Singapore's four incinerators, as well as a world-class renewable diesel plant. Tuas is naturally the top choice among industrialists for industrial investments and developments.
Due to the nature of the work, Tuas lies far away from the residential and commercial areas in Singapore, and traveling there can be extremely difficult.
The Problem with Travelling to Tuas
If you are a business owner or an investor, or even an employee sent on an errand, traveling to Tuas may seem like a chore, which it definitely is. Not linked to the residential or commercial areas makes it very hard to reach in a luxurious ride.
In the Tuas area, there are no cabs available, which will make it difficult, as you can take a cab from your office to Tuas, but since there won't be any cabs available, there will be a problem when you have to get back to your office. You might have to ask the cab driver to wait till you finish your work at the site, which the cab driver would either decline to, or charge you a hefty fee for waiting.
If you take the option of traveling by bus, know that the waiting time is 19 minutes. This can be quite problematic if you are in a hurry.
So, the question arises, how can you travel to Tuas without the stress of working out the best mode of transportation that provides speedy service as well as comfort?
This brings us to…
How to Travel to Tuas Without the Hassle?
If you want to travel to Tuas without the hassle, then the maxi cab and mini bus for Tuas transport service is the one that you should look out for. Booking a maxi cab or a mini bus will ensure that you do not have to worry about waiting for the transport or worrying about how to get back to your home or workplace from Tuas.
In addition to this, using the maxi cab or minibus allows more people to accommodate in a single vehicle and arrive at the site together, and leave together, as well. This reduces the hassle of arranging a transport for a group of people.
How Can SGCab Help You?
SGCab provides the service of maxi cab and mini bus for Tuas transport, and using this service, you can reach your destination in Tuas without any problems. No matter where in Tuas you need to be dropped off, either the Tuas Road or the Pioneer Road (both of which are situated far away from the subway station), SGCab will transport you safely and quickly.
With a fleet of 7 seater maxi cabs to the 13 seater mini bus, we have an array of vehicles for you to choose from as per the passenger needs.
Registered with the Accounting & Corporate Regulatory Authority (ACRA), SGCab is one of the leading and most trusted transport firms in Singapore.