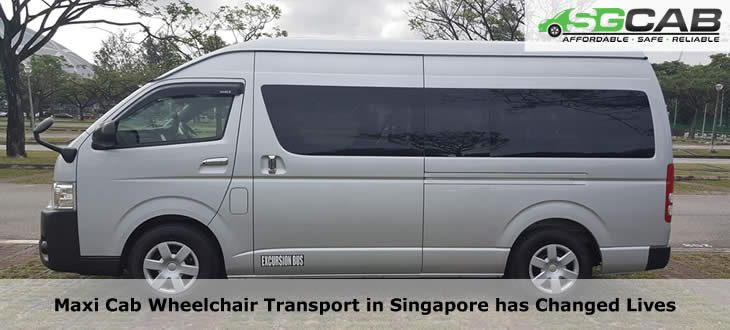 Travelling Affordably in Singapore | Bus & Taxi Transport Services
Having accessible and affordable transportation is a necessity when you're travelling somewhere new. Even for locals, Singapore's range of private and public transport services are one of the best. Move without worry. Find out more.
Getting around Singapore couldn't be easier. The truth is, Singapore has one of the most well-developed transport systems in the world. From public transport options like the MRT trains to shuttle bus services and taxi bookings, it's exceptionally efficient. But the convenience of Singapore's transport system isn't just limited to the locals. In fact, the ability to easily get around the small island nation to visit different sites, eateries and shopping areas is one of the country's biggest draws for visiting tourists.
If you've been putting off a visit to Singapore because you're concerned about transport options there's no need to be worried. There are various transportation options available to match your needs, including 6 seater taxis, charter buses, limousines and maxicabs. Still not convinced? Here are just a few reasons why Singapore's transport system is so great.
Why is Singapore known for its public & private transport services?
Known for its cleanliness, high interconnectivity and affordability, Singapore's public and private transport services are rooted in easy-to-navigate transport options and well-planned roads that make getting around the city seem like a breeze. With a little bit of planning ahead, tourists and locals alike are able to move around without any stress and are often able to save money at the same time.
Accessibility (ease of planning routes)
A 2018 report on "Elements of success: Urban transportation systems of 24 global cities" showed that one of the main reasons over 80% of Singaporian's are happy with the county's public transport system is partly because of electronic services such as trip planners. Advanced taxi bookings and shuttle bus services are easy to organise through online portals such as SG Cabs booking portal. Plus the LTA's journey planner and transport app lets users quickly figure out their journey far in advance by including information like train and bus arrival times, as well as transport costs and possible delays. You can even use their transport tools function to figure out cycling routes.
Affordability
From 2015 to 2019, the Singapore government has invested $53 billion in creating an incredible transport system that is as affordable as possible and this important government scheme has certainly been working. Singapore has become a leader in best-in-class transport by offering low monthly transport ticket prices, as well as providing subsidies for several passenger categories and having relatively affordable taxi fares. And it's not just the public services that are affordable. Private transport services in Singapore get better and more competitive every year, with trusted service providers like SG Cabs offering fantastic deals on transport options like 6 seater cabs and shuttle bus services.
Safety
It almost goes without saying that Singapore's public and private transport services are some of the safest in the world. Earlier this year the LTA announced a number of new initiatives to continue to improve upon the safety features of the transport system, including making roads safer for senior citizens, the creation of priority cabins on trains, and more convenient cycling routes. Singapore's continued dedication to passenger and road safety is appealing to both tourists and locals, and continues to be one of the main pillars of the county's transport system.
Move safely when you engage our premium private transport services
Of course, no matter how comfortable the public transport options of any country may be, the option of private transport services in Singapore are definitely some of the safest you can choose from. This is partly because of the fact that although all taxi companies in Singapore are private entities, they are still accountable to the LTA and commuters to uphold high standards of service. Trusted providers like SG Cab's offer a variety of services that are safe, reliable and affordable no matter what your needs. From booking taxis and maxicabs in advance to arranging shuttle bus services and private cars, SG Cabs will ensure that all your travel in Singapore goes smoothly.